Bowling Green State University Food Court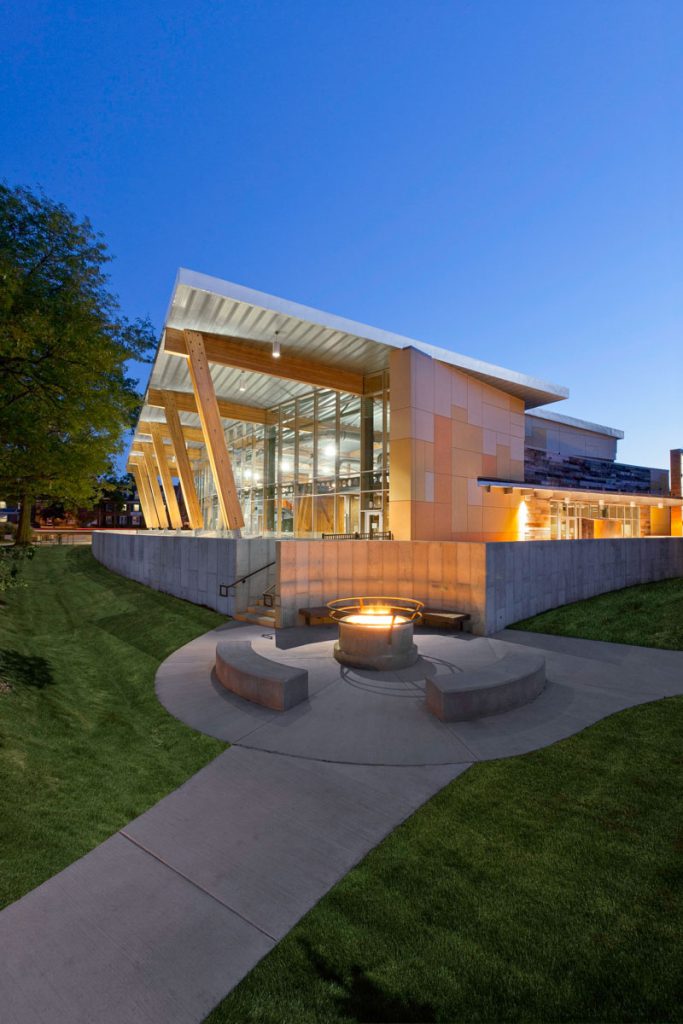 21 images here. All images © John Lacy, Proshooter.com. All Rights Reserved.
With grand exteriors and interior views, we shot this project as a collaboration between the Owner, General Contractor and one of the material suppliers. Later, another supplier showed interest in the final images and licensed a set for use on their website and other marketing materials.
The first photo here is heavily retouched as their was little to no grass at the time of the shoot. I also removed some chalk on the concrete benches and evened out the lighting on the top edge of the building and the descending beams.