Penobscot - Art Deco Tower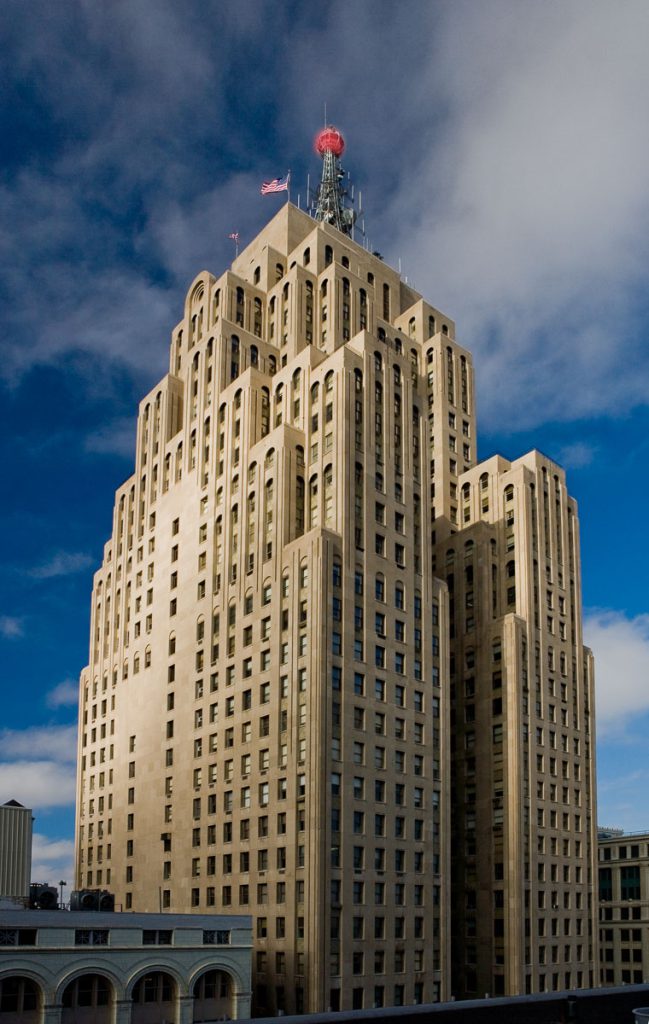 19 images here, All images © John Lacy, Proshooter.com. All Rights Reserved.
In 1928 the tallest building in Michigan was completed. The lighted spire reaching 569 feet, the Art Deco design Penobscot building would remain the tallest Midwest building outside of Chicago for almost 50 years. Like Detroit the building has had it's ups and downs over the years. We were hired to document the current state of the building for Jones Lang LaSalle's New York office in putting together an investment offering in it's sale.
Our project included ground based photos, including from across the river in Canada. We also shot from the rooftops of nearby buildings and parking structures. We rented a Bell Jet Ranger helicopter to circle the downtown for twilight photos. You'll also see here the main lobby, elevators, hallways, restaurant and retail shops entrances in addition to some office suites and elevator lobbies. The original Deco marble and fixtures have been maintained or renovated. Modern improvements include a fiber internet backbone hub and a Smart Detroit business center.