May Co. Building Restoration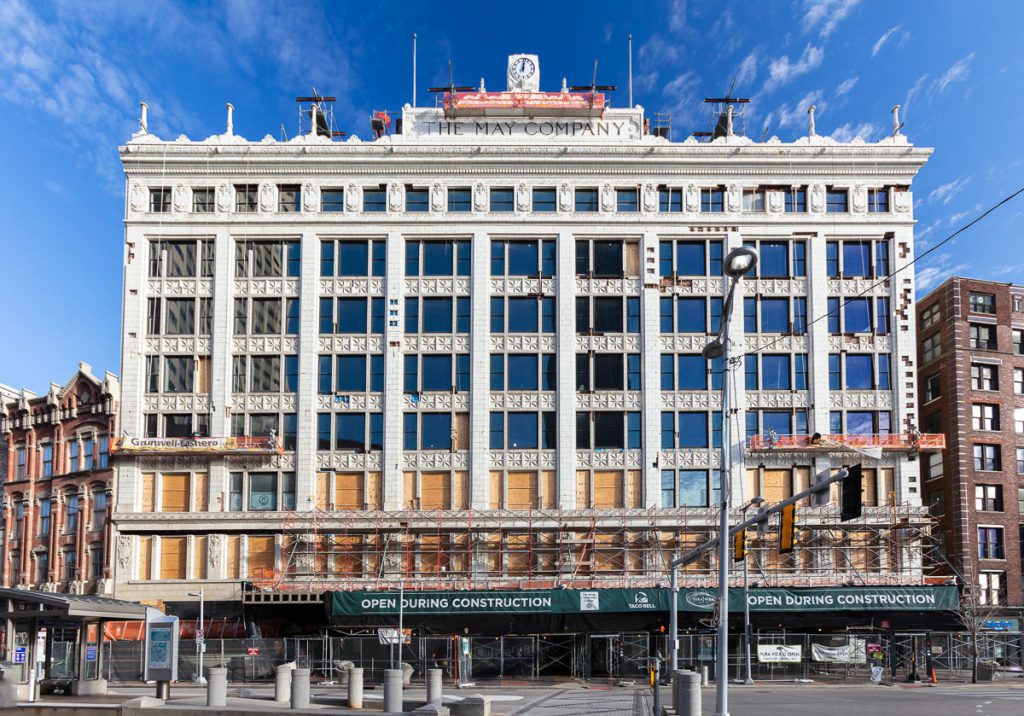 16 images here, All images © John Lacy, Proshooter.com.
The May Company was the regional iconic department store in downtown Cleveland. Neglected since the consolidation of this segment by Macy's in particular the building was recently purchased and investments made to convert it for multiple uses include residential and retail. Instrumental in this project was returning the exterior facade to it's original glory.
This is actually two projects. The first was to shoot the restoration in process by my client Grunwell Cashero – experts in historical exterior restoration processes including the removal and replacement of one of a kind stone, terracotta and tile elements. The second was for the manufacturer of the restored and replicated tiles. Boston Valley Terra Cotta wanted to document the final results of the project. Here you can see both before, during and after.