Ceilings - ZF/Chrysler Axle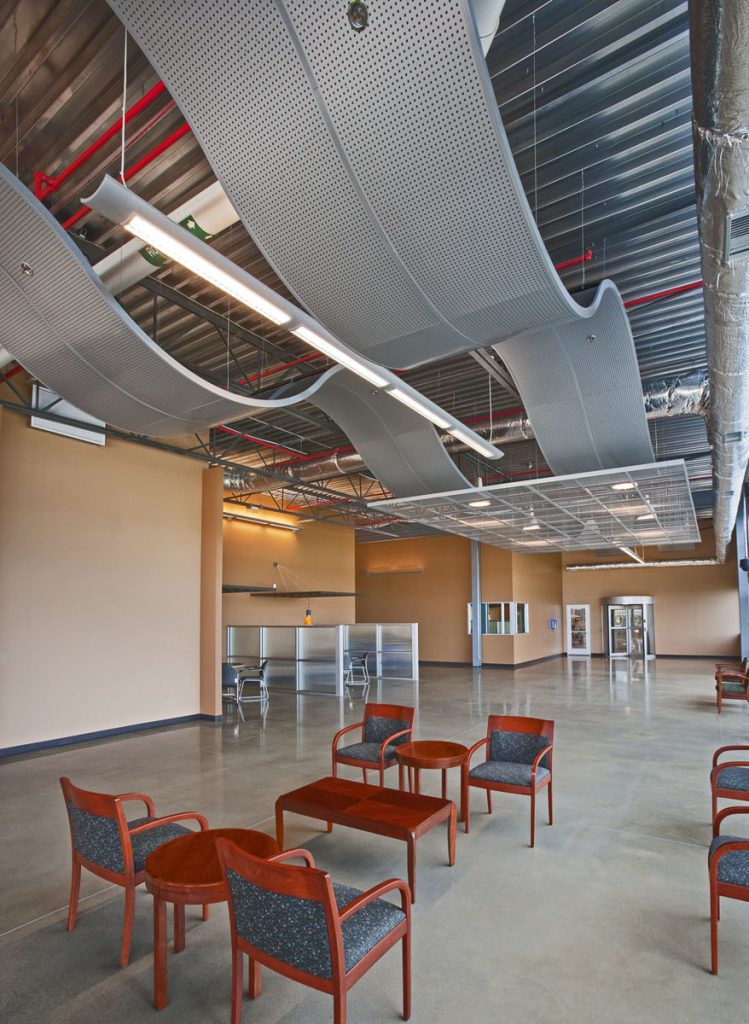 12 images here, All images © John Lacy, Proshooter.com. All Rights Reserved.
The manufacturer's rep for the unusual ceiling elements in these images asked us to feature them in this industrial setting. The gentle waves act both as a visual element while also adding acoustic performance in reducing echoes in the large hard surfaced spaces.